Jul
30
Fri
2021

Aug
15
Sun
2021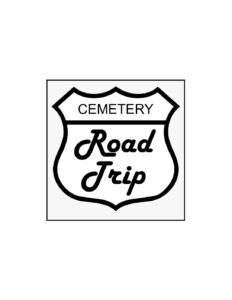 Cemetery Road Trip Online Presentation
Aug
15
Sun
2021
2:00 pm – 3:00 pm
Cemetery Road Trip Online Presentation
Join our virtual gathering via Zoom and enjoy CLHS member Laurel Mellien as she presents "Cemetery Road Trip."  Laurel is an author, speaker and avid cemetery visitor.  In the last decade she has visited more than 1,000 cemeteries and burial sites across the Midwest.  This program presents her "best" finds.  The audience will visit the burial locations of U.S. Presidents and Native American Chiefs.  Special cemeteries such as Showman's Rest in Forest Park and the National Hobo Cemetery in Iowa are included.
Save the date!  Sunday, August 15 at 2PM.
Information on how to join the Zoom meeting will be posted closer to the event.