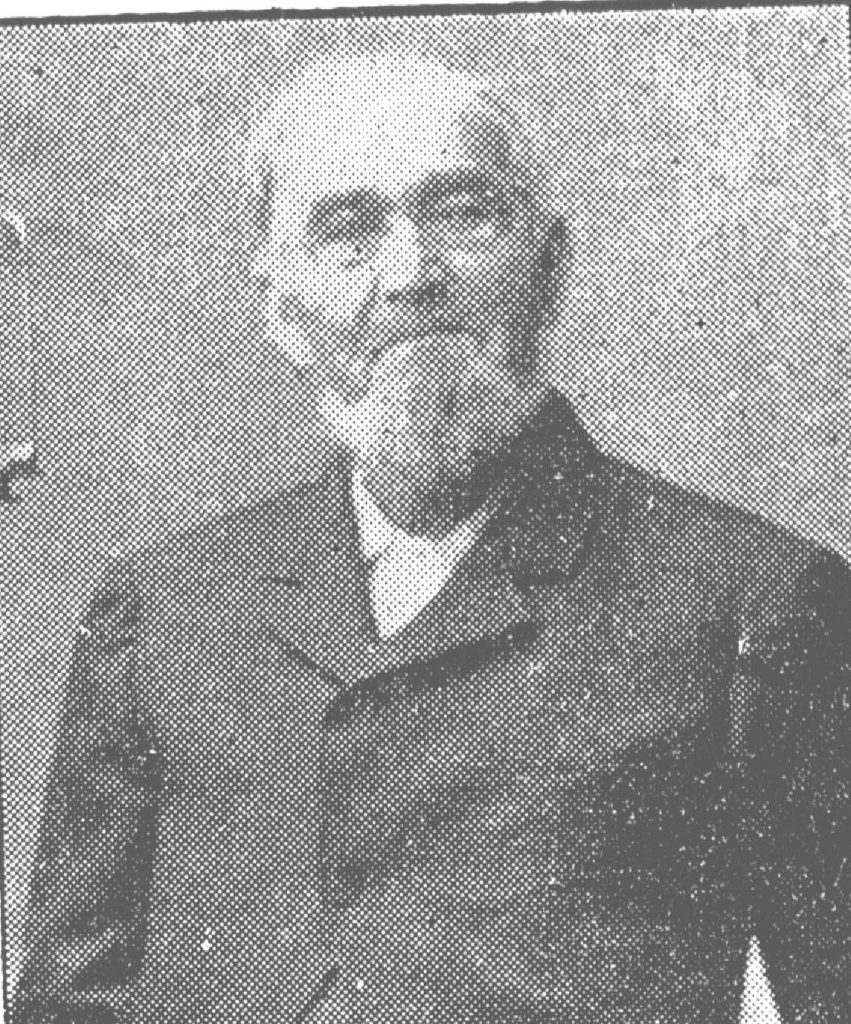 Although only a few blocks long, Brink Street is named for one of Crystal Lake's most prominent early citizens. John Brink was born in Phelps, Ontario County, N.Y. on January 12, 1811. In his early life John Brink received a very limited education. At the age of 19 he had the opportunity to attend the academy at Lyons, Wayne County, N.Y. John Brink was a natural mathematician and made rapid progress, completing his study of surveying at Lyons.
In 1831, John Brink joined the staff of John Mullett, United States Deputy Surveyor. The surveying party headed for Galena, passing through Chicago, which at that time was a government fort. The only residents in Chicago were John H. Kinzie, the Indian agent, George W. Dole (uncle to Crystal Lake's Charles S. Dole), Sutler for the United States Army, and Mark Beaubien, an Indian trader. Officers and soldiers were also stationed to protect the fort. While in Galena, the surveying party helped to run many of the township dividing lines. While surveying these outlying areas, John Brink and his crew were threatened by the outbreak of the nearby Blackhawk War.
In later years, John Brink assisted in surveying much of Northern Illinois, Southern Wisconsin and Eastern Iowa. He is credited with being the first white man to look upon Lake Geneva (Wisconsin) and gave it the name which it now bears.
On March 5, 1840, John Brink married Catharine A. Throop, a native of Vermont. The couple moved to McHenry County 1841. John Brink was elected McHenry County Surveyor in 1843. He held that post for nearly forty years.
With the coming of the railroad, the Village of Nunda came into existence in the spring of 1855. Nunda was located just north of the Village of Crystal Lake. John Brink established a plat of survey for the Village of Nunda in 1868. Roughly, the borders of the original Village of Nunda included the area which we now refer to as "Downtown Crystal Lake." Nunda was approximately bounded by Route 176 on the north, Crystal Lake Avenue on the south, Main Street on the east, and Walkup Avenue on the west.
John Brink died at his home in Crystal Lake on Wednesday, March 23, 1904. He was 93 years old. John and Catharine Brink are buried in the Lake Avenue Cemetery. According to his obituary, "Uncle" John Brink was known far and wide and was loved wherever known. In his later years, John Brink was known to share his great collection of anecdotes and reminiscences of his early surveying days.
Learn more about John Brink.