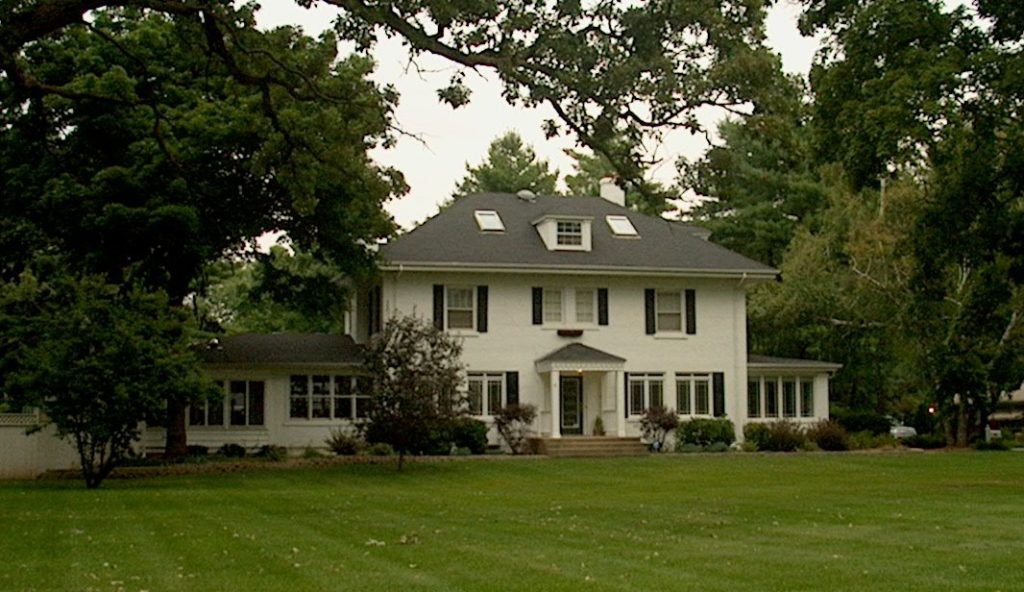 Only a handful of houses can claim an address on Dolle Court in Crystal Lake. Although the street named after him is considered small, Fred Dolle made a big impact on our community. In fact, few men have made as deep a mark on Crystal Lake history as Fred Dolle.
Frederick H. Dolle was born September 30, 1864 in Batesville, Indiana. At the age of 22, Fred founded the Fred Dolle Barber Supply Co. in Chicago. The company produced straight edge razors, razor strops, and other items used in the barbering trade. In addition to managing his own company, Fred helped organize the International Beauty and Barber Supply Institute, an industrial organization whose purpose was to encourage closer cooperation among business competitors. Fred was also a long-time member of the Influential Executives Club in Chicago.
On October 19, 1893, Fred married Bertha Dewey in Chicago. This was the same year as the World's Columbian Exposition, an exciting time in Chicago's history. Bertha Dewey Dolle was born January 2, 1866 in Iowa. The couple had one daughter, Helen.
It was in 1907 that the Dolles began coming to Crystal Lake for the summer months. At that time, Crystal Lake was a resort community. Its lakefront hotels, such as the Leonard Hotel and Lakeshore House were known for their good food, accommodations, and hospitality.
Two years later, the Dolles decided to make Crystal Lake their permanent residence. Beginning in 1909 and continuing through 1915, the Dolles purchased several parcels of land from Mary F. Pomeroy. In 1915, they began building their spacious home on Pomeroy Avenue, which at that time was called Division Street. Fred Dolle was known to be an ardent gardener. His grounds were meticulously maintained, with an abundance of plantings.
Fred and Bertha Dolle initiated and sponsored many causes for improvements in our community. Both of them signed the original incorporation papers for the Crystal Lake Public Library. Fred served as president of the Library Board for nearly twenty years. He was the first treasurer of the Public Welfare Association, and served as chair of the City's Zoning Commission. Bertha was first president of the Garden Club and a charter member of the Women's Improvement Club which evolved into today's Crystal Lake Woman's Club. They were active members of the First Congregational Church.